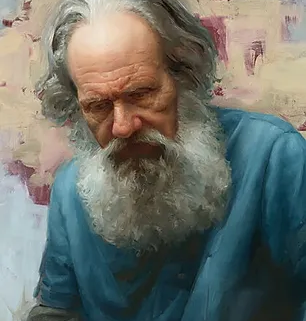 October 6 – 9
Tuition: $750
(does not include model fee)
Sill level: all levels
workshop is full, contact admin@whidbeyislandfas.com to be put on the the waitlist


Alla prima portrait painting from life is a tough challenge for any level of artist! It is a practice that refines and hones your skills under a serious time crunch.
​
In this workshop, Elizabeth will break down a series of practical objectives to focus on when working in alla prima from life.  Through the special challenge of alla prima portraiture, your approach will be strengthened to create better work in still life, portraiture, figurative work, etc. Elizabeth's specialized approach to drawing, value, color, background, & light assist in quicker decision making; allowing for more control and certainty in your aesthetic choices. After many years of working and teaching alla prima, Elizabeth has tons of advice to make your work as pain-free as possible!
This 4-day workshop will include presentations that break down complex painting ideas, hands-on painting work with live models, and plenty of conversation throughout our time together.
​
Daily emphasis:
Day 1- Accurate Portrait Drawing
Day 2- Values in Contrast
Day 3- Controlling Color
Day 4- The Figure
A delightful and engaging instructor, Elizabeth is able to accommodate a range of abilities from advanced professionals to beginners just starting out. Other media is welcome, but primary instruction is in the practice of oil painting. 
​